Our Exciting Library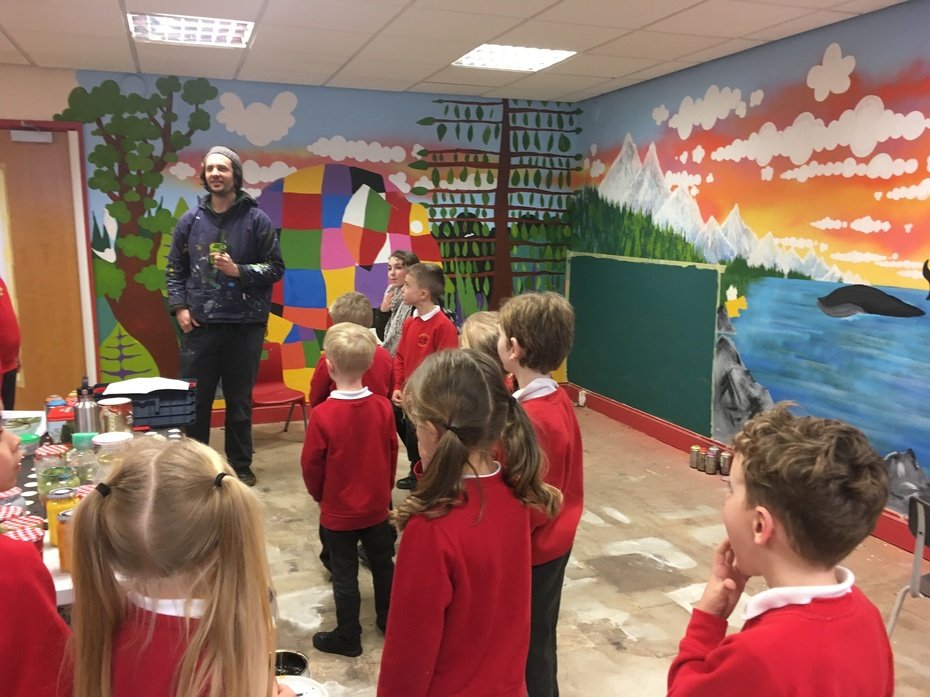 We have had some exciting developments in our school library over the past two weeks. We have had an artist called Ian Edmondson working in school painting a beautiful mural on our library walls. The mural includes characters and scenes from famous children's books such as Julia Donaldson's 'The Gruffalo' and Elmer. It also includes a beautiful painting of Enid Blyton's Faraway tree. The library is also having brand new carpets, seating and book shelves as well as brand new books for the children to read. The library refurbishment is being funded by the money raised by our 'Friends of School.' The children are so excited to have a brand new library that they can visit and use. It looks amazing so far and we can't wait to share it with you when it is finished. We will keep you updated!
Here is a slideshow of pictures of the library progress so far...