Our 'Virtual' Open Day
I would like to wish you all a very warm welcome to Garrett Hall, unfortunately I am unable to meet you all in person but I am delighted that you are considering an application to our school or nursery for your child. At Garrett Hall we pride ourselves in having a hardworking and committed team of professionals who strive to achieve the highest standards possible within an environment of support and care. This ensures that all our children experience high levels of self-esteem enabling them to reach their true potential. During these unprecedented, and difficult times we are unable to hold our usual open evenings in November where we would normally 'show off' our wonderful school and nursery unit. This would include a tour by our Year 6 children, an opportunity to meet staff and ask any questions you may have and a chance to see our learning environment. In order for you to make an informed decision about if our school is the best school for your child, we have put together a virtual open day that introduces you to Garrett Hall. Should you have any questions please don't hesitate to contact the school office via email and I will collate any common questions and endeavour to respond to them via our school website. I hope you enjoy looking around our school website and please take the opportunity to browse our prospectus and Facebook page to learn a little more about us.
Should you wish to contact us directly our school email address is: enquiries@admin.garretthall.wigan.sch.uk
Mrs T. Beaty
Headteacher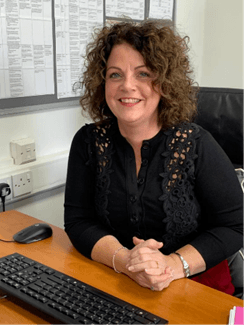 A Presentation For Our Prospective Parents
A A to Z of Garrett Hall Reception
Cover Letter
Applying for Reception
Letters and Sounds at Garrett Hall
How to apply for a Reception place 2021
Nursery Intake Information
How to keep in contact with us....
Primary Booklet 2021-2022
Our Curriculum at Garrett Hall
Phonics
Across the EYFS (Nursery and Reception) we use the government Letters and Sounds scheme to teach phonics. We follow the scheme in the order the government suggests starting with s, a, t, p, i, n sounds. In Nursery we begin with Phase 1 phonics, focusing on rhyme and alliteration before moving on to oral segmenting and blending words such as c-a-t for cat and so on. In the Summer term, if children are ready, the Nursery teacher will begin to teach letter sounds and initial sounds to the children. Children will continue with Letters and Sounds through Year 1 before moving onto Read, Write, Inc in Year Two.
For further information about our Phonics scheme please click here
Handwriting
At Garrett Hall, we begin teaching cursive writing from Reception. Whilst cursive writing can be tricky and frustrating at times, research suggests that there is a coherent and strong link between pre-cursive and cursive handwriting and an increased accuracy in spelling and neater handwriting. It also prepares children to join up their handwriting more accurately and easily in Year 2. Children will be taught songs and rhymes to help them form their letters correctly using a lead in for each letter. Below is an example of how we teach handwriting. Nursery children are taught early making making skills and are slowly introduced to written letter sounds when they are ready.
Spellings and Homework:
We have recently reviewed our homework policy and changed our homework to a 'Pick and Mix' style homework. Each term (or half term in EYFS) your child will bring home a 'Pick and Mix' homework sheet which has a range of activities to complete across the term. These include a range of creative challenges as well as maths, english and science work. In the EYFS, we encourage parents to use our home-school communication tool 'Seesaw' to send in observations of their child's homework. Children across the school are welcome to bring their creations and home learning into school ready to share at our termly 'Homework Celebration Days' which are held across school. In Reception, children will be sent home 3 key words to learn how to read and spell each week.
Reading at Garrett Hall
In Reception, children receive two reading books to bring home each week. They will read with an adult in school once per week and this will be recorded in their home school reading diary. We expect children to read at least 5 times per week at home and for each read to be recorded in their reading diary. Children who are read with at home are more likely to achieve the Early Learning Goals at the end of Reception. In Nursery, children do book work with an adult each day including story time and big books. When children are ready they will bring home a non-word book to encourage and develop their story telling skills. Children will be given a simple work book in the Summer term of Nursery if they are ready.
EYFS Learning Journey's and Observations
In the EYFS, we observe and assess children daily as part of the Early Years Foundation Stage Curriculum. Practitioners use an app called Seesaw to record your child's learning journey. Photographs are taken of the children accessing continuous provision and completing challenges. Practitioners will then type up an observation of what your child was learning, doing and saying. They will then link it to the relevant areas of the EYFS curriculum and tag the observation to the relevant curriculum folders. In Reception, alongside Seesaw, we keep a hard copy of children's work in a 'Learning Journey Book' which is kept in school. You will have the opportunity to view your child's learning journey at Parent's Evenings then keep it at the end of their journey in the EYFS.
Healthy Snack & Milk
We are a healthy school and provided a healthy fruit snack free of charge daily as part of the Governments school fruit and vegetable scheme. Children In Nursery-Year Two have access to one piece of healthy fruit or vegetables each day at playtime. In the EYFS, we also provide extra rolling snack which includes healthy choices such as breadsticks and hummus, cheese crackers, wraps, cereal bars and much more. We promote independence during snack time and encourage children to sit at the snack table and serve themselves snack when they want it. This includes washing and drying their own hands and sometimes washing up their plate and cutlery too!
Our Garrett Hall Curriculum
For details of our wider curriculum including our curriculum topic webs for Nursery-Year 6 please click the image below...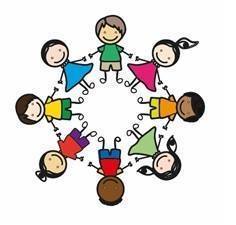 Do you have comments or any further questions?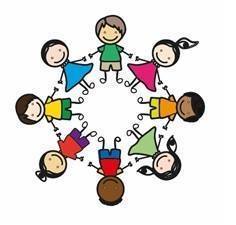 If you would like to leaves us a comment or ask a specific question that we have not yet answered, then please leave a comment below and a member of the EYFS team will get back to you...
Comments (0)
There are currently no comments.