Our School Vision And Ethos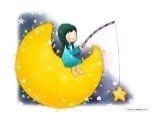 Dream and Believe, Learn and Achieve!
Our vision at Garrett Hall Primary School is to empower students to acquire, demonstrate, articulate and value knowledge and skills that will support them, as life-long learners, to participate in and contribute to the global world and practise the core values of the school: respect, honesty, responsibility, friendship, perseverance and trust.
Our School Ethos:
To provide a welcoming, caring and safe environment, where children can develop self-respect, a sense of individual worth and are able to co-operate with and show consideration to others.

To offer all pupils a broad, balanced and relevant curriculum, providing for a variety of learning styles, in order to help the children to develop lively, enquiring minds and a love of learning.

To foster independent learning in a richly stimulating learning environment.

To develop the child's confidence and intellect through tasks appropriate to their ability; supporting each pupil in their pursuit of excellence and achievement in order to maximise their potential.

To develop links with home, involving parents in the life of our school and the education of their children.

To support the emotional needs of the children and to provide care and guidance, in partnership with parents.

To offer equal opportunities to all within a fully inclusive school.