Welcome to Garrett Hall School
Starting school, be it Nursery or Reception is a pretty daunting time for both parents and children at any time. This is unfortunately more daunting during the unprecedented times we find ourselves in. We completely understand this and would like to make your child's transition to school and your experience as parents, as smooth and as worry free as possible. We have set up this web page in the hope that it will answer some of your questions, whilst giving you a snap shot of what school life at Garrett Hall is all about. We are really excited for your child to start their Garrett Hall journey and cannot wait to welcome them into Reception or Nursery. A member of the EYFS team will contact you by telephone over the coming weeks, to have a chat with you about your child and to answer any questions you may have. We really look forward to speaking to you all individually and to gaining a little bit more information about your child. In the meantime, please fill out the forms in your email welcome packs and return them to school at your earliest convenience (the deadline is 21st June). If you need help completing any of the forms, please do let us know as we are more than happy to assist. We hope this page will be very informative but if you do require any further information, please do not hesitate to contact us on 01942 883340 and the office staff will be happy to assist you.
The Foundation Stage Team
Garrett Hall, a virtual tour...
Usually we would invite you to spend time in school in your child's learning environment during our 'INSPIRE' transition days. Unfortunately, due to the current circumstances these sessions sadly cannot go ahead. Therefore, we have created a special virtual tour of our school and of the key areas of school that your child will experience during their first few years at Garrett Hall. We have wonderful Nursery and Reception units and are really proud of the outstanding provision we provide for our children. We hope you enjoy the video and enjoy sharing it with your child.
Questions you may have:
Below are the answers to some questions that you might have around your child starting in Nursery/Reception:
When will my child start school/nursery?
For now, we aim for children to start school according to dates and times that you have been sent in your email packs. The pack gives you individual start dates and times for your child. Unfortunately, due to the current circumstances, our plans may need to change so we will keep you informed as and when we receive updates from both the government and the Local Authority. Rest assured, we will keep in touch with you and keep you updated throughout and we will always have the children's best interests at heart with any decisions we make.
Why has my Reception child not been allocated a class teacher?
This year we aim to slowly transition the children into Reception whilst the teachers and teaching assistants get to know your child. The Reception staff will work closely with your child to transition them into the setting, whilst completing important assessments. These assessments are done mainly through play and are made exciting and fun for the children. They help the teachers identify the stage of learning your child is at and will ensure that we can tailor the curriculum and learning to suit your child. It also allows us to watch new friendships blossom and develop and allow children to be put into a class with some of their friends. Furthermore, it allows us to ensure that classes have an even mix of boys and girls, friendship groups, children's ages and individual needs . We work very closely as a unit and even when your child is assigned a class and teacher, all staff will work with your child throughout the year. We aim to have the children split into two separate classes after a few weeks of transition and we will keep you updated on these decisions when they happen.
Nursery: As usual, Nursery children all have the same class teacher, Miss Hanrahan and will be assigned a further key worker once they are settled into Nursery.
How do I keep in touch with school/my child's teachers in the lead up to school?
In your email welcome packs you received a QR code for Seesaw. Seesaw is the app/website that our EYFS staff in both Nursery and Reception use to share your child's learning and observations. You can connect to your child's unique and private learning journey by scanning the code provided. Some non-urgent updates will also be posted on here. Please also keep your eye on our Facebook Page https://www.facebook.com/GarrettHallPrimarySchool and also the school website. Any important and direct communications will be sent via email. Further enquiries can be made through the school office on 01942 883340
How can I help my child at home?
We have sent a wealth of information home in your email packs for both Nursery and Reception children and these documents are also available on this web-page below, for you to view and download at your leisure. There are lots of simple things you can do before now and in September to help your child's transition to school/nursery and these documents provide lots of ideas and guidance.
What about the INSPIRE transition days?
Unfortunately these cannot go ahead, therefore the staff have been working hard to think of ways to help transition your child. For Reception children we have adapted our usual INSPIRE 'Passport to Garrett Hall Primary School' into fun activities that you can complete at home with your child. This is a completely optional transition activity and there is no pressure at all to complete it. These will be received in the post during the next few weeks. We hope that your child will be excited to receive this from us and we hope that it will begin to form an exciting part of their transition into Reception. All information needed will be included in your packs.
How can I see what my child's school and classroom will look like?
Usually we would welcome parents to our INSPIRE sessions in June and July. Unfortunately, because this is unable to go ahead, we have made a virtual tour of some of the areas of the school your child will become familiar with. It also has lots of pictures of both our lovely Reception and Nursery units. You can view this video on our pinned Facebook post or above on this page.
What will school look like in September?
Unfortunately, none of us know what school will look like in September. We are currently working on a week by week basis as updates and government guidance are changing so rapidly. Rest assured, we have a very experienced Senior Leadership Team alongside a team of experienced EYFS practitioners, who will make the very best decisions for your child and will have their best interests at heart. We will keep you updated of any changes to our usual school routine and of government guidance.
My child has previously been at a private day nursery/childminder...
We understand that your child may have been away from there usual setting for some time. However, a member of our EYFS team will still contact your child's previous setting via telephone. Nursery's and childminders often provide us with a useful summary of your child's time with them. They will not share any confidential information without your permission. We also ask other settings to complete paperwork about your child that is then sent to us. We use all of this information confidentially to help transition your child into school and provide them with the best possible care. If your child requires extra support for allergies, medical needs or for any other need, this will be discussed with our school SENCo Mrs Horsley who will then contact you to discuss this further.
We hope that some of these answers have been useful. We will endeavour to answer any further questions during your telephone call with a member of our EYFS team.
Further Information: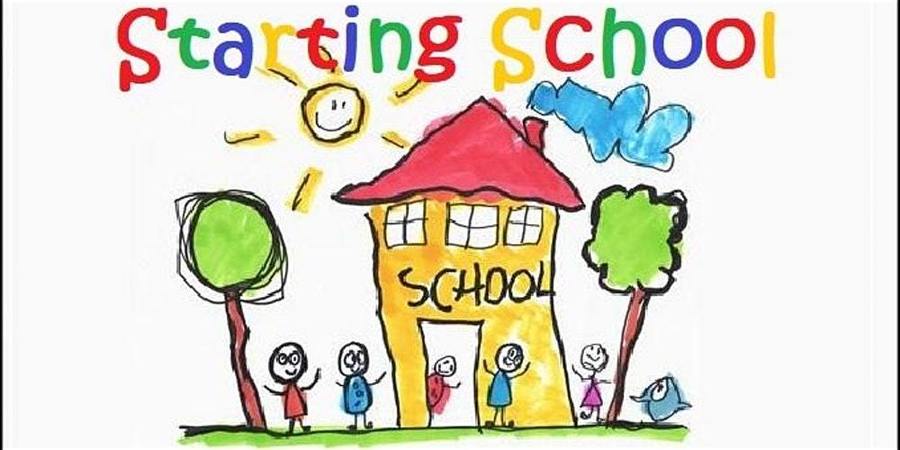 Below are some of the documents in your welcome email packs. These can also be downloaded from the website.
Reception Welcome Booklet 2021
How can I help my child before they start in Reception?