Our Autumn Term Topic in 2021-22 is:
The Amazing Ancient Egyptians
To view our curriculum map and our suggested activities for the Autumn Term-Please Click Here
Reading
Children read their individual reading book with their class teacher or teaching assistant weekly.
Children also take part in whole class Guided Reading sessions daily.
We shall also be reading some novels together linked to our exciting topic of Ancient Egypt.
English
This term we will read lots of lovely books linked to our topic of the Ancient Egyptians. We read both picture books and short stories. The children will be focusing on their narrative skills this term and will be starting to learn how to use speech in their stories.
Computing
In Computing we are learning how to create a safe pass word.
We are designing a poster to give advice about how to stay safe online and we are earning how to use word processing packages to create non fiction texts about Ancient Egypt.
R.E
During this term in R.E we will be:
Talking about books which are special to us.

Exploring stories from sacred texts

Reflecting on symbols of darkness and light

Inviting in a visitor to share their experience of Diwali and comparing this to Christmas

Exploring the meaning of the Festival of light.
Year 3 Team
Teachers:
Mrs J Makin
Mr Parr
Mrs Hughes (French)
Teaching Assistants:
Miss Waddington (swimming)
Miss Lane (swimming)
Mrs Thorpe
Notices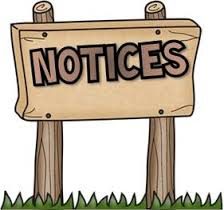 Please ensure swimming kits are in school on or before Wednesday morning. Thank you.
Mathematics
Year 3's Autumn Term heavily features number work so that the children have a strong understanding of the tools needed to help in all other areas of the maths curriculum. We develop understanding of 3-digit numbers and the values of the digits used, eventually learning how to add and subtract, multiply and divide. Towards Christmas, we will also work on our Geometry skills, looking at different types of angles in 2d shapes and the properties of 3d shapes.
The term will also focus on maintaining knowledge of 2, 5 and 10x tables from Year 2, moving onto learning 3x tables facts. We will start with skip-counting to help find patterns, and will work towards knowing facts by the end of term. It is worth reminding you that the children will need to know all of their facts by the end of Year 4.
National Curriculum
To view the National Curriculum expectations for Year Three children please click here
Homework
Homework is set each term and will have a Pick 'n' Mix of activities for the children to choose from. At the end of the term we will have a celebration day so please keep all completed tasks at home until then.
Spellings
This year the children, before moving on to Year 3 words.
Please click here to see the tricky words that children in Year 3 are expected to be able to spell by the end of lower KS2.
Science
In Science this half term we will be:
Identifying push, pull and twist forces through practical activities

Investigate how magnets attract and repel.

Make a game using attraction and repulsion.

Creating artefact sorting machine to sort metal artefacts
Our Topic Learning

History
During our Ancient Egyptian topic we will be learning:
Who were the Ancient Egyptians?
What was life like in Ancient Egypt?
Why was Ancient Egypt the 'Gift of the Nile'?
Who were the Ancient Egyptian pharaohs?
Why did the Ancient Egyptians build the pyramids?
What did the Ancient Egyptians do for fun?
What was mummification in Ancient Egypt?
Who were the Ancient Egyptian gods?
What did Ancient Egyptian hieroglyphics mean?
What was discovered inside Tutankhamun's tomb?
Who was Tutankhamun?
Who was Cleopatra and how is she remembered?
Art
In Art we will be focusing on drawing, looking at the 3d illusion street art of Julian Beever. Find out more about his work here:
https://www.julianbeever.net/index.php/phoca-gallery-3d
Design & Technology
In Design Technology focus this term will be Food and having a healthy and varied diet. We will be designing and making a healthy festive sandwich to eat at our Year 3 Christmas party!